Start with a quick overview of the features in this video
50 hand-picked fonts to choose from
Add images or take your own photos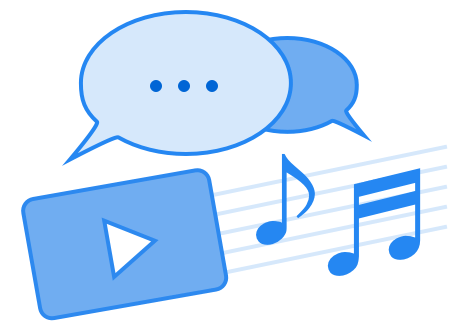 Drop in video or music, or even record your voice
Use the pen tool to draw or annotate
Use shapes, icons, arrows and emojis to express your ideas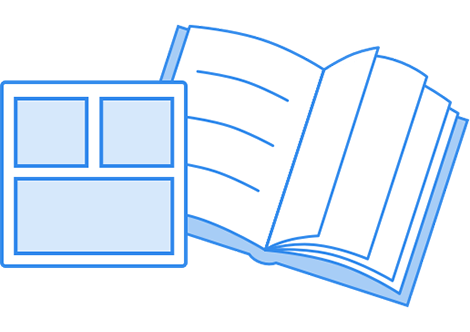 Portrait, square, or landscape book layouts
---
Students and teachers can work together seamlessly, across multiple devices, with real-time feedback.
Turn on collaboration and let your students work on a book at the same time! This only works in Book Creator online.
Discover Graphic Organizers
We have developed over 100 student activities and graphic organizers that allow you to maximise your lesson time and create engaging activities for your students.
---
Add superpowers with comic templates and stickers
Comics can be an excellent writing stimulus for reluctant authors. Bring stories to life, or use the comic panels to plan or document a process. Or, just have fun with stickers!
---
---
Create your class library
Each teacher gets 1 library with 40 books for free when you sign in at app.bookcreator.com.
Login as a teacher, then create your first library – you'll get an invite code so your students can join. It's as simple as that – a great way to organise and share your books. Switch between edit and read mode with one tap of the Play button.
Book Creator has a fully interactive reader - turn the pages, change the layout, and here's the main thing - have your books read to you in any language! What's more, you can even choose to have the words highlighted as they are read.
The world is your audience
Students are more motivated when creating work for an audience beyond just their teacher.
With Book Creator you can export and share your book in any way that suits your classroom workflow.
---
Get a unique, secure URL for your book so it can be viewed on any device. Play multimedia and turn the pages in your browser!
---
Export as an ePub file and you can share it with your favourite cloud app, classroom management tool, or by email. You could even publish it to the iBooks Store.
---
Choose PDF export and you have the means to print your book if you wish.
Book Creator is compatible with:
Google Chrome
---
---
---
Make sure you keep your versions of Google Chrome, Safari and Edge up to date to ensure Book Creator works. Please note that Book Creator for iPad is an independent, offline app, and requires iOS 15 or higher for the latest updates. The iPad app does not sync in conjunction with the web app. The web app will work on iPads in Safari or Chrome but will need iOS 14 or higher.
Get started with Book Creator today
Create a free account
Bring Book Creator to your school or district