We hope you're having a restful summer and taking a deep breath after two years of remote learning and pandemic turmoil. There are green shoots of returning to "normal" (albeit a slightly new normal) and as you start preparing for the new school year, hopefully you're invigorated and ready to start afresh with your students.
As ever, we're right with you to help you get the best start you can for the new academic year. If you're new to Book Creator, we hope you'll be able to hit the ground running with our app. We've got a range of PD lined up for you to dive into to help you get started.
If you're already using Book Creator, scroll down to the end of the post for some great housekeeping tips to get your libraries in shape for the new term.
Whatever your approach, we're excited to be working with you to bring joy to your classroom. Let's go!
---
New to Book Creator? Start here
We are all creative. But Book Creator makes us creators. This digital content tool is your superpower in the struggle to excite students. No matter the age, ability or literacy level, Book Creator drives authentic engagement, inclusion and learning across the curriculum. .
Create: combine text, audio, video, drawings, photos and appsmash other content!
Read: have your book read to you in multiple languages, with word highlighting and page turning.
Publish: share your book online, download as an ePub file or print it as a PDF.
---
---
With a free account, teachers get 1 library and 40 books. Are you ready to start with your first library?

Or
about bringing Book Creator your school.
Getting started with Book Creator
You can follow our complete Getting Started guide here. Here are a couple of things to draw your attention to if you really want to hit the ground running:
1. Get certified
Complete your Book Creator Certified Author training to master the basics of Book Creator (and get a cool badge and certificate for your efforts!). This course was updated in July 2022 so it's fresh with all the latest features and updates.
2. Join our summer PD
Choose from our range webinars over the coming weeks to learn more about how to use Book Creator.
Partner Spotlight: Cincinnati Public Schools
Thursday 22nd September, 4pm EST
In this session, you will hear from Jen Ambrosius, one of Cincinnatti Public School's Intervention Specialists, as she explains why Book Creator's multimodal features enable students to get creative and showcase their learning. Discover the impact Book Creator has made district-wide and how they integrated it within their curriculum.
---
Ideas for starting the new year
Before we dive into some practical examples and ideas for using Book Creator, let's think about some of the wider concepts you'll want to consider this year and how Book Creator can be employed to help you.
The First 5s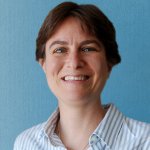 Dr. Beth Holland wrote a blog post for us considering how you might divide your thought processes into 5s - the first 5 days, the first 5 weeks, and the first 5 months.
Read: Building classroom community and culture with Book Creator
5 days
Imagine setting up a station with a single iPad, Chromebook, or even desktop during the first week of school and then personally engaging with every student as you co-create a page to introduce them to the class.
With younger students, this might be a first introduction to technology; and with older students, it could afford you the opportunity to make a personal connection through a shared activity.
5 weeks
Book Creator allows for both topic-centered (to-the-point) and topic-chaining communication. Students can clearly articulate their points in writing and still add context through audio, video, and imagery. Providing students with these options gives them multiple avenues through which to express their learning and also indicates that you value their voice.
Within the first five weeks, students also need the opportunity to engage in cooperative and collaborative learning as well as individual endeavors.
5 months
This year, how might we encourage our students to develop their global identities and make a contribution to the world?
Armed with Book Creator, consider how your students might capture the voices in their community and share their discoveries with the rest of the world.
Capturing student work with digital portfolios
One of the great ways you can use Book Creator is to set up a portfolio for students at the start of the year, to capture their progress. Doing this at the start of the year will save you a lot of effort later on!
You have a few options to consider when thinking about how to set up for creating portfolios. Depending on how many libraries you have in your Book Creator account, you could consider:
1 library per student
1 book per student
1 section in a book per student
You might also want to use this remixable digital portfolio template to give you a big headstart!
Configuring your libraries
Remember, if you're on the free plan, you'll only have 1 library so you'll need to be strategic about how you manage the 40 books allocation. But if you or your school has paid for a subscription, you'll have unlimited libraries on the 1,000 book plan.
So, at the start of the year, decide how you want to configure your libraries. You might set up a class library, or divide libraries into different subjects or grades, or create a library for a specific project.
Remember your My Books library allocation is separate, so use that for your draft books or other personal work.
---
Setting up collaboration
Speaking of collaboration, the power of Book Creator really comes alive when students work together.
If you're on a paid plan, you have access to real-time collaboration - just turn on the setting in your library. You could partner up students, or have the whole class working on one book. (Tip: that's also a good time to highlight good digital citizenship and why you don't delete other people's work!).
Don't forget to take advantage of our 14-day free trial for our real-time collaboration feature!
Foster Digital Citizenship
The start of the year is always a good time to introduce digital citizenship, and Book Creator can help with this. As you introduce the features of Book Creator, talk about why it's important to use a safe search for images, and why it's better to use copyright free images and how to properly cite them.
You can discuss what information is ok or not to share when publishing books online, and why you it's important to respect each other's work when collaborating on books together.
If you're looking for curriculum resources for teaching digital citizenship - we have just the thing! We partnered with Common Sense Education to bring you these three educational activity books.
---
New for 2022 - Feedback and commenting
Our big update for summer 2022 is the addition of a commenting tool inside Book Creator. This will allow two-way communication between students and teachers on every page of a book in Book Creator.
We know timely, relevant and personalised teacher feedback is vital to student progress. And with this update we've made this as engaging and fun as we possibly can! Unlike, for example, Google Docs, in Book Creator you can add text, audio and video - plus GIFs, stickers and animated emojis!
---
Teacher-created resource ideas
Here are some ideas for you to try in the new school year. You could try creating one book of different resources or a separate book for each one.
Meet the Teacher book
Staff directory
School Maps
Message from the Principal
Classroom rules and procedures
Staff guides
Class Yearbook
---
My Back to School Book (template)
We know that you really want to be fully ready when the new term starts, and it's easier to do that when someone else has helped you prepare! So we've provided this template book for you to give to your new students so they can acquaint themselves with you and their classmates, and work together on finding their feet in the new school year.
With some adaption, this template can work for students of all ages.
Included in the template:
All About Me!
My favourite things
What's in my locker?
My Summer break
My Coat of Arms
Find a classmate who...
Hopes and dreams
Our Class pledge
Here's our example book:
---
---
Get this book as a blank template
To add the blank template to your library for students to copy, click the button below and then remix the book.
---
Housekeeping (for existing users)
If you've been using Book Creator over the past year or more, now is a good time to take stock and perform some simple housekeeping activities to keep everything in order.
Archiving libraries
First of all, think about archiving libraries that you're no longer going to use. This will remove the library from use, and allow you to create a fresh new library. Any published books in your archived library will remain published online - so choose whether or not you still want them to be available to view.
Setting up libraries for new students
From your Teacher Dashboard, you can create a new library. You can then grab the invite code and give it to your students. They will sign in with their Google, Microsoft or Clever ID, and then type in this code, and they're set to go!
Choose your library settings carefully to make sure you only give the students the permission levels you want for them.
Useful links:
Expiring the invite code
If you're not going to archive the library and will continue to use it, you should think about expiring the invite code to stop students from joining using the old code.
Removing students from libraries
You'll also want to remove existing students from the library, using the dropdown underneath the library title.
Create student logins (without an email)
If your students don't have email addresses, you can create logins for them that they can access with a link or with a QR code. Here's how you do that.

Dan Kemp is the Marketing Director and has been working here since 2013. One of Dan's favourite jobs is hearing the stories of how Book Creator is used to bring joy to classrooms all over the world, and he happily retells these stories on these pages!