How teachers at Englewood Schools, Colorado, increased engagement and accessibility using Book Creator and EL Education.
As educators, our daily work involves creating learning experiences that allow students to demonstrate mastery of standards. We start by using curricular resources that are aligned to standards, preparing the necessary materials, and differentiating instruction as needed to meet the diverse needs of our students.
However, some teachers choose to go beyond these basic steps. They recognize opportunities to increase accessibility and engagement, and they take risks to try new and different approaches. By doing so, they create learning experiences that are even more effective and impactful for their students.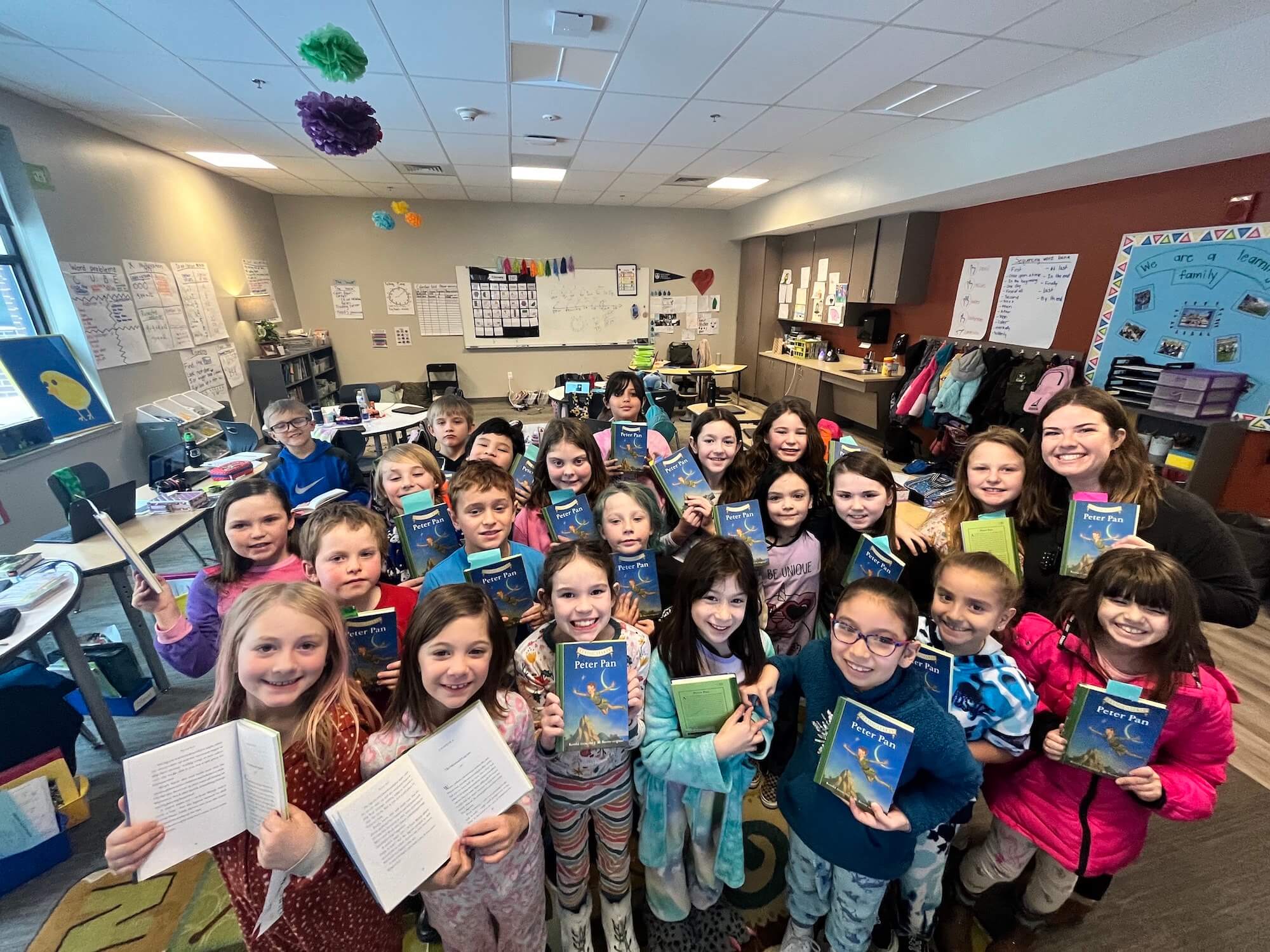 Innovation is the driving force behind progress. It can take many forms, from trying new approaches to improving existing experiences. Regardless of the approach, it requires initiative and a mindset focused on what is best for students in today's educational environment.
Kayla Davis, a 3rd-grade teacher, and Scott Mountz, a special education teacher, are prime examples of educators who embrace an innovator's mindset. They recognized an opportunity to increase engagement and accessibility in a lesson by making a simple yet profound improvement to an EL Education lesson for their third-grade students. Their dedication to innovation is a testament to the power of creativity and the impact it can have on education.
---
The EL Education Language Arts curriculum is a comprehensive, research-informed, core language arts program that engages teachers and students through compelling, real-world content. It was created by teachers for teachers and is based on college and career readiness standards.
Check out this library of Performance Tasks that Book Creator created - student templates aligned to the EL Education curriculum.
---
In the traditional approach to teaching, students would read a text under the guidance of their teachers, connect to their learning targets, and then demonstrate their understanding by writing in a workbook or graphic organizer. However, Kayla and Scott recognized that these graphic organizers could be difficult to access and produced low engagement, especially for students with specific learning needs.
To address this issue, they decided to incorporate Book Creator into their lesson plans. We've been a district customer of Book Creator since way back in 2018!
By using this tool, students were able to create books instead of using workbooks, which allowed for differentiation based on the students' creativity and ability. Students were able to demonstrate their understanding more clearly, concisely, and most importantly, in a way that highlights their own creative expression.
"The constant repetition of writing in a workbook became challenging," explains Mountz. "The graphic organizers weren't always differentiated, and it was difficult for some of our students to demonstrate their understanding. Now our students can select images to explain their thinking as we scribe their thoughts." 
"Once we started using Book Creator, student engagement improved tenfold," adds Davis. "From a planning standpoint, we no longer need to worry about engagement. We are creating true excitement with our students. We are able to quickly see what the students are doing, help make quick edits, and provide quick feedback digitally. Learning is fun for our students!"
But what did the students think?
Examples of student work
Here are three examples of the books that were made. They are all 100% created by students and follow the progression of the EL Education module with Peter Pan.
Click on a cover to open it.
Get Book Creator for your school!
Upgraded accounts for all your teachers
Implementation plan to help with rollout
PD support
Analytics & admin dashboard
Paul is the Instructional Technology & PK-8 STEAM Coordinator at Englewood Schools, Colorado. Paul has created 'Innovation in Action' for their website – a periodic column designed to highlight innovative practices happening in their district.