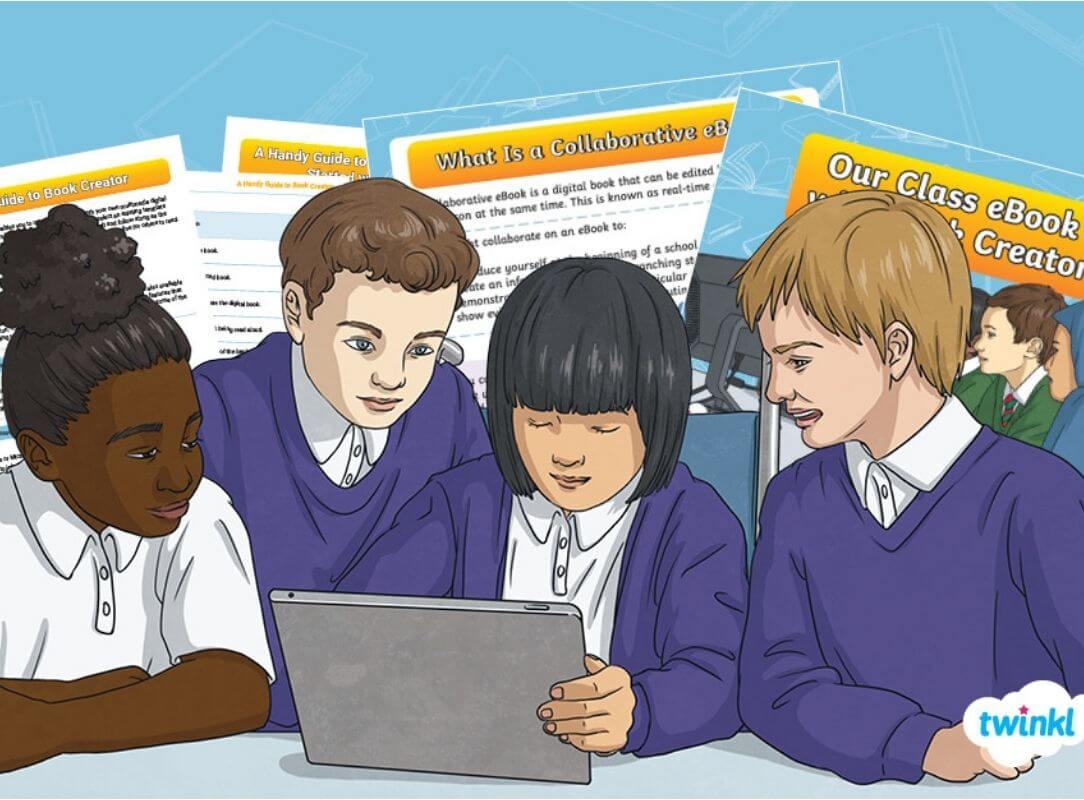 If you've been teaching in the UK for any period of time, you'll have no doubt come across Twinkl - one of the biggest resource hubs for teachers in the world. Originating in Sheffield, UK, Twinkl now spans over 200 countries and regions.
Teachers can access a library of free materials on their webiste, or with a membership, unlock more than 1 million planning, teaching and assessment materials.
Twinkl approached us earlier this year to ask whether they could make some specific resources highlighting how to use Book Creator in Key Stage 1 and 2. These resources went live this week and are accessible for free via the Twinkl website. You'll need to create an account to download the materials.
The resources that Twinkl have created are focused on the UK school system but can no doubt be applied anywhere across the world. Here's what's included:
How to Create Digital Books with Book Creator
A Handy Guide to Book Creator
Book Creator Help Sheet
An Adult Guide to Collaborating with Book Creator
KS2 Our Class eBook with Book Creator
KS2 All About Me eBook with Book Creator
KS2 Back to School eBook with Book Creator
KS1 Great Fire of London eBook with Book Creator
These resources serve a dual purpose. They not only facilitate cross-curricular teaching but also empower teachers and pupils to harness their creativity for solving problems through the development of multimedia books. Additionally, they provide a means for teachers to demonstrate the attainment of standards aligned with the Computing curriculum.

Dan Kemp is the Marketing Director and has been working here since 2013. One of Dan's favourite jobs is hearing the stories of how Book Creator is used to bring joy to classrooms all over the world, and he happily retells these stories on these pages!