Bring the joy back to school
Our templates, lesson ideas and webinars will help you save time, or find inspiration for the new school year.
Start the new year with an inclusive outlook, making students feel valued and building their self-esteem from the first day in your classroom.
During my years in the classroom, after a bit of down time at the start of the summer to relax and spend quality time with my family, I would begin to think about the start of the new school year.
I looked forward to the energy that my most enthusiastic learners would bring with them, but I knew that some students would be dreading the return to the classroom, often because they had struggled with learning in previous years. I wanted to create an inclusive classroom, where all my students could find joy, feel valued and see success.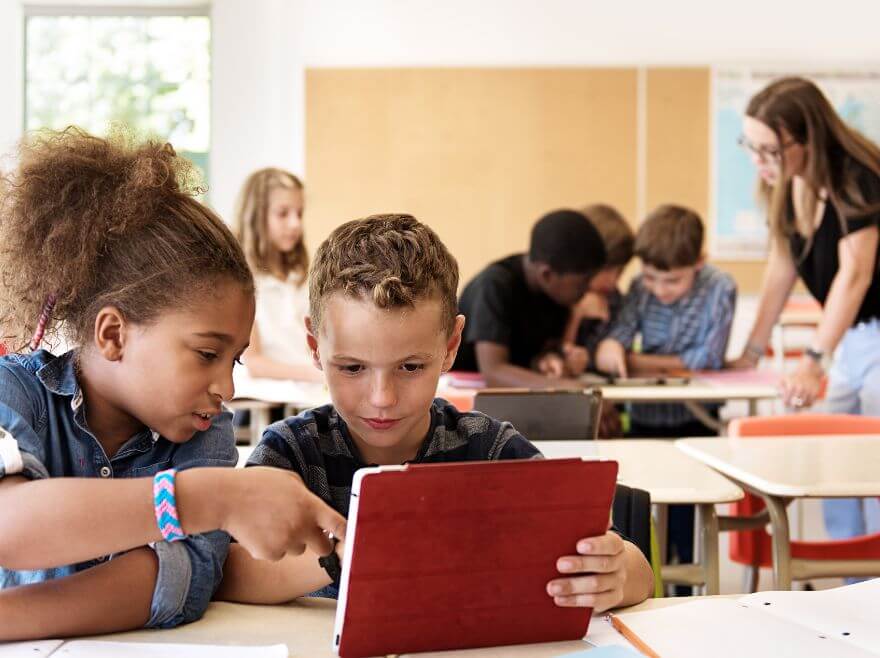 Since joining the Book Creator team nearly three years ago, I have had the profound privilege of hearing thousands of incredibly powerful stories about Book Creator unlocking the potential of the most reluctant learners and igniting the joy of learning in every student.
For example, the Curriculum Access Team at Cincinnati Public Schools has been using Book Creator for the last few years to ensure that every student has access to their learning.
Team Leader Jen Ambrosius told us that its multimodal tools give 'every kid the opportunity to participate', and Intervention Specialist Kerry Ginn has seen Book Creator 'change student lives because they are trusted as having something to contribute'.
Book Creator is a versatile digital tool that allows teachers and students to create interactive digital books, combining text, images, videos, audio, emojis and drawings to develop engaging and interactive content. Used by educators from Pre-K through High School, right across the curriculum, hundreds of accessibility features (not to mention the rainbow pen!) ensure that even the most reluctant learner will engage.
As you start to plan for creating an inclusive classroom this school year, below are some techniques and resources that teachers have shared with me that have worked wonders for them. I hope you find one (or more!) that will work in your classroom!
---
1️⃣ Get to know your students' abilities and interests
In the weeks leading up to the start of school, you review student profiles, maybe you speak to their past teachers, or perhaps you taught one of their older siblings so are familiar with the family. But, you don't know them until they walk in your door.
The first couple of weeks of the year provide an opportunity to discover interests and build relationships. It's also a time to assess their ability so that you can best support them and stretch them this year, while making sure they don't feel like they have failed an early assignment.
An open-ended task in Book Creator is a great way to achieve these objectives. Students will self-differentiate in their responses, enabling you to see where they are in their learning journey so that you can use other differentiation strategies in the future. You can design the learning activity so that students give you some insight into their interests and hobbies as well as their preferred way to demonstrate their knowledge and abilities.
"Book Creator differentiates for you. I don't have to think about how to differentiate student responses, because there's a whole list of tools right there in front of them and they can choose whichever one is most comfortable for them."Jen Ambrosius
We have three different student activity templates that you may want to assign to students in the first weeks. You can take a copy of them and edit them to meet your needs - just click on the remix button and choose your classroom library.
Lainey joined the Book Creator team in 2020 as VP of Partnerships, before becoming CEO in 2023. A former educator with 15 years of sales and marketing experience, she enjoys mountain biking, dancing, reading and family time.