In 2012 John Tambunan became one of the youngest ever publishers on Apple's iBookstore. We're revisiting that story with his mother Jane Ross.
Little Fish
My son, John Tambunan, would tell me how he likes to go to the local river near our house in Indonesia and catch little fish in a plastic cup. We decided it would be nice to turn this into a story book so we grabbed an iPad and opened up Book Creator.
John is only 5 and is only just beginning to type up words. For this story he came up with the sentences but I typed in the words for him. I took the photos as well. I like that we can stretch the photos so that they either fill one page or go over the page fold slightly to make the layout more interesting.
We began one morning. I walked and he rode his bike to the river. I asked him to stop along the way for photos.
After he had finished I downloaded the photos from my iPhone to my iPad. I worked with John to choose which ones to use to tell the story. The finished book is 50 pages long. John then recorded each page by reading directly on the app.
After we had finished and were happy with the results we took the book to school and presented it to his Kindergarten class for feedback.
Little Fish in a big pond
Well, we got such a good reaction to this book that we decided to publish the book on the iBookstore. Although normally a quite technical process, this was made easier because Book Creator already formats the book so it meets Apple's requirements for the iBookstore, plus I'd already published a few books to iTunes by then.
Even then, it took more than a month for the book to be approved by Apple and added to the iBookstore. What happened next took everyone by surprise…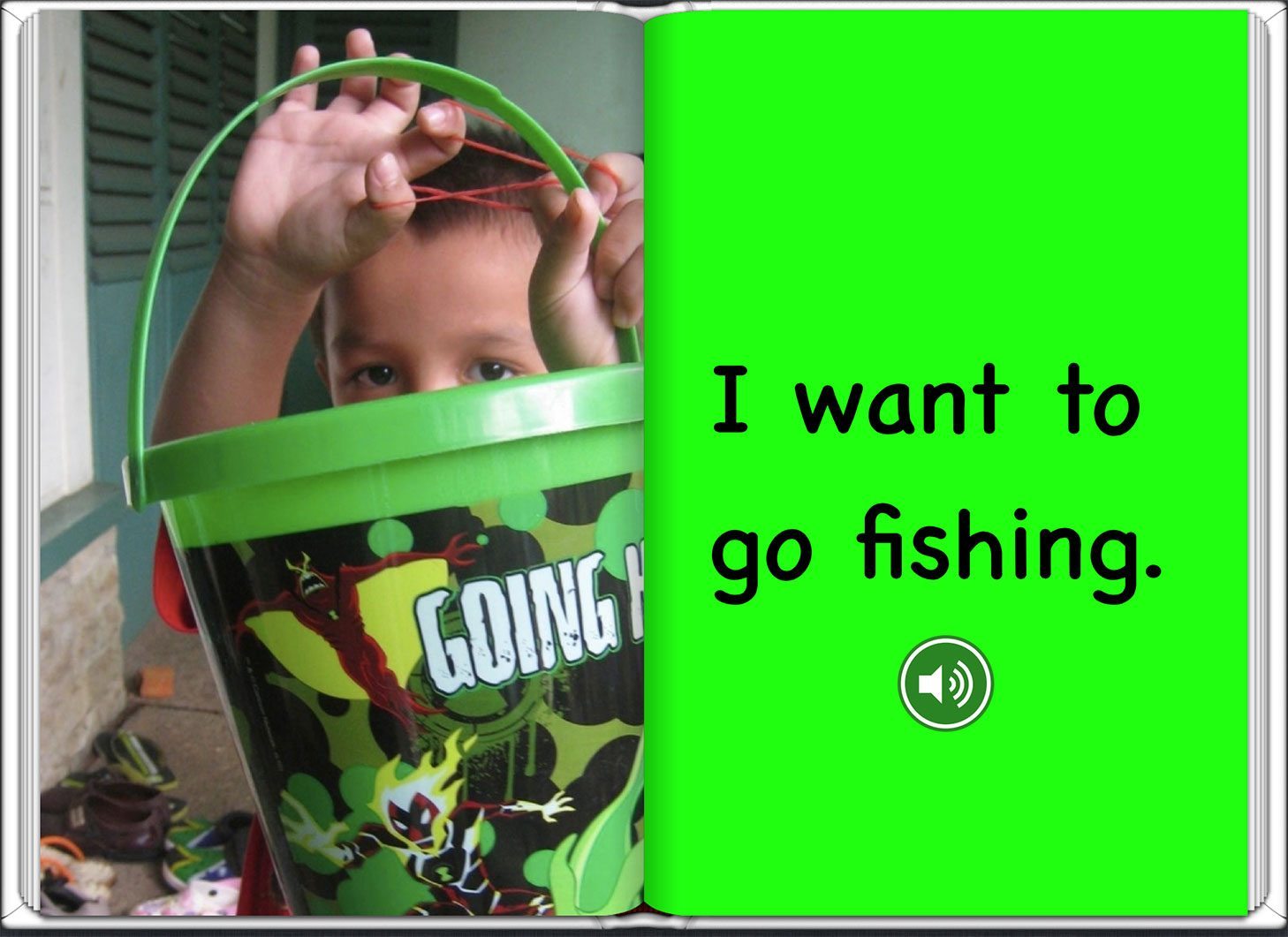 Top 40 in the US iBookstore
Within a month Little Fish had reached the top 40 in the US iBookstore, within 2 months the book had been downloaded over 3,000 times! Even sites like Cult of Mac had picked up on his success and covered it on their website (see this article, 1 May 2012). As of September 2013 the book has been downloaded 7,800 times worldwide.
The book has had several reviews in France and it has also been reviewed in Germany, US, Australia, Netherlands and the UK.
How cool is it to get your book reviewed in different languages – even having to run them through Google translator to see what people are saying?!
[clickToTweet tweet="5-year-old boy publishes book on @iBooks Store and it reaches top 40 in the US!" quote="5-year-old boy publishes book on @iBooks Store and it reaches top 40 in the US!"]
Reflections on why this book was successful:
It is simple and personal
It has full colour photos that show what happened
It has a voice recording which can help young children learning to read
It has been created by a child with help from his mother – not by a professional publishing house
It is amazing to think that people can now share their stories in this way. My son's book is regularly featured by Apple in the iBookstore alongside professional authors such as Beatrix Potter.  John gets feedback about his book from people on the other side of the world.
Design/Digital Technologies Teacher at OneSchool Global, Brisbane Australia. Publisher, Author, Presenter, Maker, ADE 2008, Book Creator Ambassador, bilingual in English/Indonesian.