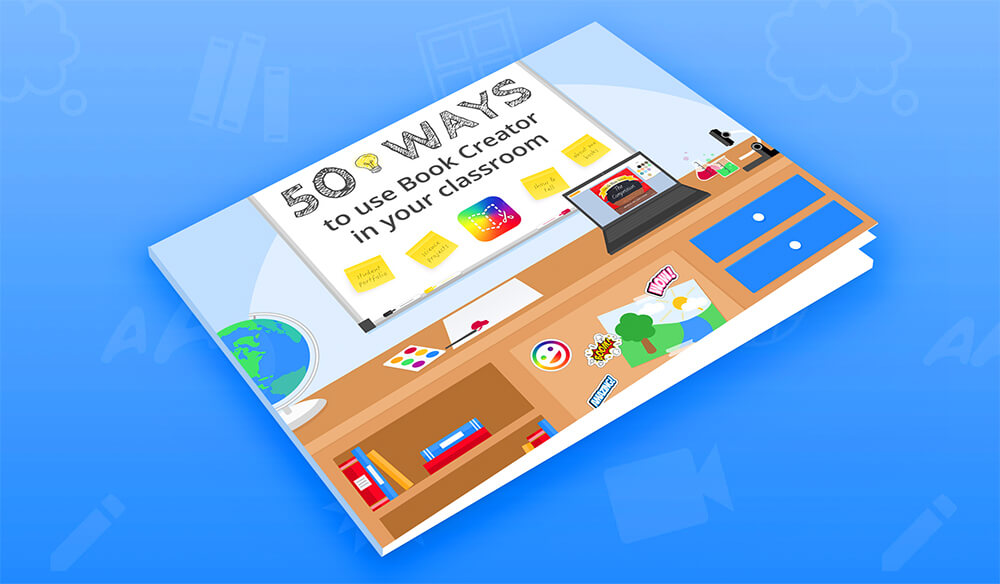 We're excited to be publishing a free new resource for teachers, made entirely in Book Creator.
50 ways to use Book Creator in your classroom is our new year gift to teachers. This book is packed with resources covering every subject and grade level you can think of! We draw from over 5 years of case studies, thought-pieces and tutorials published on this website and beyond, packaging them in an easy to read ebook.
Created by teachers, for teachers
Each idea in the book has been tried and tested in real-world classrooms, by teachers from around the world. Thanks to everyone who has contributed to this book!
You can read the book from cover to cover in half an hour, or dip in as you need to using the interactive contents page.  Be inspired, and click on the 'Read more' links on each piece if you want to delve deeper.
Use the link below to access the online version of the book. Book Creator for Chrome users will find a handy link to the book in their profile menu (click on your avatar in the toolbar).
Read 50 ways to use Book Creator
If you'd prefer to read it offline, you can also download it from the iBooks Store.

Dan Kemp is the Marketing Director and has been working here since 2013. One of Dan's favourite jobs is hearing the stories of how Book Creator is used to bring joy to classrooms all over the world, and he happily retells these stories on these pages!