Some thoughts on how Book Creator can help document student learning, providing the teacher with formative assessment data.
Book Creator is an amazing classroom tool that has been embraced by teachers around the world. With Book Creator students can tell stories, demonstrate their understanding and share their learning with an audience. Last year I had the chance to host a series of webinars on how to use Book Creator in the classroom. I'm really excited about the ways Book Creator can be used as part of a formative assessment plan to check for understanding.
It's so important to give students different ways to "show you what they know." Formative assessment is all about figuring out what children understand and what misconceptions they have so you can plan future instruction to meet the needs of students in your class. With technology tools like Book Creator teachers can listen in to student voices, capture their thinking and have a shareable product that documents their growth.
Let's think about readers in an elementary, middle or high school classroom. They can create a new page in a Book Creator reading journal every day that documents their response to reading. Some students can respond using video reflections, others can use text, and some might record their voice or draw a picture. As a teacher you might provide a prompt like, "Choose one character trait of your main character and describe a moment in the book that supports your choice" or "Using evidence from the text, share two facts you learned about mako sharks."
A student's response in their Book Creator reading journal can give you a lot of information (a.k.a. formative assessment data). If you have been working with students on character traits or locating facts, their reading responses will help you figure out who has mastered your learning goal and who needs extra help. This information can be used to form small groups, identify who needs one-on-one support, or plan a new whole-class lesson.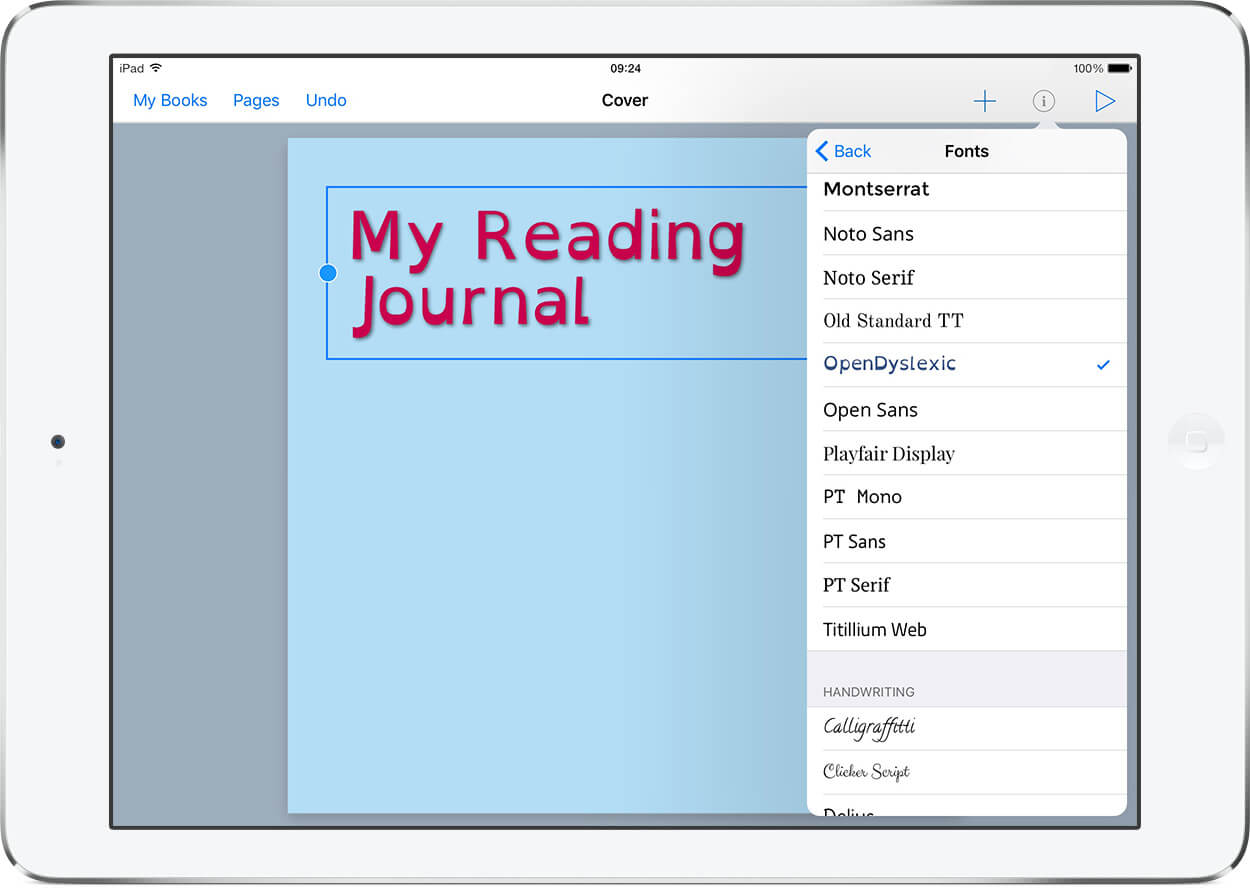 So how is this different than a paper and pencil reading response? I use the term #FormativeTech to describe the technology tools that give teachers formative assessment data. With Book Creator students can respond in ways they simply couldn't with pencil and paper. From audio and video responses, the use of voice-to-text on an iPad keyboard, to the option for OpenDyslexic font, you can use Book Creator to take your checks for understanding to the next level.
---
To learn how to check for understanding with technology tools explore Monica's new book
#FormativeTech: Meaningful, Sustainable, and Scalable Formative Assessment with Technology
now available for Kindle or as a paperback.
Dr. Monica Burns is a Book Creator Ambassador, Apple Distinguished Educator and former classroom teacher. Visit her website ClassTechTips.com for lesson ideas and strategies for education technology.