Our first big update of the year is here! And it's going to be very popular...
By now, most of you will be familiar with the concept of publishing individual books online - it's the single best way to share your books beyond the classroom, and it's super-simple to do.
But many teachers have been asking for the facility to publish an entire library of books. Once again, we've listened and responded.
Publish your libraries with a few quick clicks
We recently made some changes to the Book Creator for Chrome interface, adding a Teacher Dashboard and moving things around to optimize the app. The publish library button can be found inside the new Library Settings cog - the icon next to the New Book button in the toolbar.
You choose the privacy level
We know that you often need to be careful about who sees student work. So with library publishing, you can add password protection to the library if you need to. You can choose to publish it without a password and you still get a secure link (not findable via Google search) that you can share with parents to show off student work.
Allow your library to be discoverable
Alternatively, you can tell us which subjects and grade levels the library applies to as you publish, and we'll help other teachers find these books - building up a curated collection of example books that we all can learn from. This way, you can broadcast your best work to inspire others, share templates, and easily find particular examples for the project your class is working on.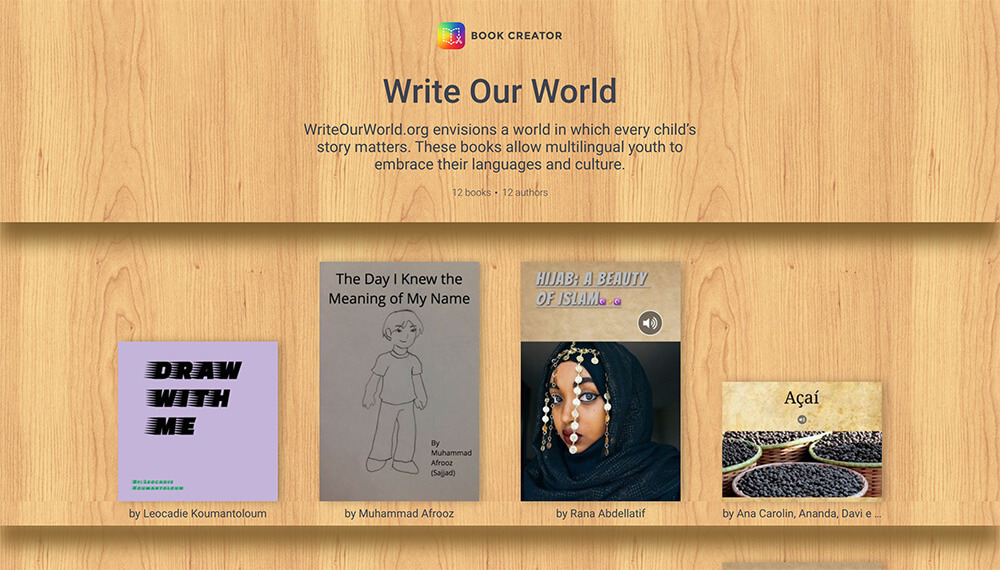 Curated libraries of example books
These curated libraries are still a work in progress, and we need to build out the platform to make these libraries discoverable. In future, we'll be adding these privacy and tagging options to individual books too.
In the meantime, check out some of the libraries we've put together of example books - from varying grades and subjects.
Submit your own book to our collection
There are even more libraries to look through on the Example Books page in our Teacher Resources section. Take a look, and even better, if you have a book to contribute, submit it here.
Requirements
This update is available to all Book Creator for Chrome users (libraries aren't accessible in the Book Creator for iPad...yet). You don't need to be on a paid plan to use it, but if you publish your library with the free plan any new books you make in that library will also be immediately published.
If you want to publish multiple libraries, you'll need a paid subscription. Why not take a look at the paid plans available - there are opportunities to save if you can sign up your whole school.
So, what do you think, how will you use this new feature?

Dan Kemp is the Marketing Director and has been working here since 2013. One of Dan's favourite jobs is hearing the stories of how Book Creator is used to bring joy to classrooms all over the world, and he happily retells these stories on these pages!