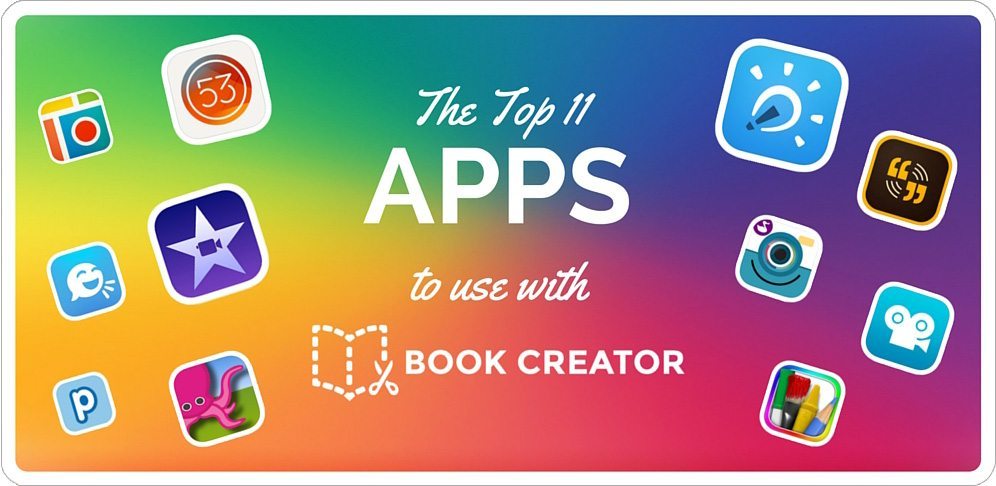 As chosen by our Book Creator Ambassadors.
We've heard from many teachers that Book Creator is a great app for 'app smashing'. Because you can pull in content from other apps so easily, it's often the last step in the workflow – where students collate all their content from other apps into one place, to showcase their work.
So we thought we'd delve a little deeper to find out which apps were the top choice at the moment when it comes to working with Book Creator.
We asked our Book Creator Ambassadors to give us their top 5 choices for apps they love to use in conjunction with Book Creator. We then rated their choices (5 points for no.1, 4 points for no.2 etc.) and came up with the list below. These 11 were the only apps that scored double figures.
Do you agree with the list?
So what do you think of the list?
Have we missed any that you think should be included? Are there any other which you'd never heard of but are now inspired to try? Let us know in the comments below.

Dan Kemp is the Marketing Director and has been working here since 2013. One of Dan's favourite jobs is hearing the stories of how Book Creator is used to bring joy to classrooms all over the world, and he happily retells these stories on these pages!