A number of schools around the world have temporarily closed because of the Coronavirus (COVID-19) pandemic, and will need to rely on remote technology to continue learning.
Luckily, there are lots of edtech tools out there to help with that, and with Book Creator online you can bring creativity to your homes (not just your classrooms!).
So, we're supporting you in numerous ways.
Firstly, we'd like to offer everyone the ability to collaborate together on books in real-time. This is a premium feature that is usually only available with a paid subscription, but we're offering 90 days free use of this tool, to help keep students and teachers connected.
Note: the 90 day collaboration trial offer ended on 18th August 2021, and is now back to the original 14 day trial.
Free collaboration upgrade
To claim your free collaboration upgrade, you'll need to:
Sign into your Book Creator account. If you don't have an account yet, create one and we'll give you 1 library and 40 books for free.
Start your collaboration trial on your account - you'll automatically get 90 days free.
How Book Creator can help with remote learning
NEW: We now have a dedicated Remote Learning hub.
Read this Guidance for home learning - how teachers can help parents to get their children signed into Book Creator at home.
Daily webinars - join Jon Smith for daily webinars on using Book Creator for home learning, and simple getting started with Book Creator sessions. These are informal - drop in and ask Jon anything.
Use the calendar below to find a time that suits you. Make sure to register using the link for each event.
---
If you're unable to make any of the dates above, you can view a recording of the Home Learning with Book Creator webinar from 26th March.
---
Book Creator can be used in any subject, with any grade level. So you should focus on assignments that allow the student to get creative and demonstrate their understanding. This could literally be anything you've been working on in class!
If you're looking for a range of lesson ideas - start with our Resources hub: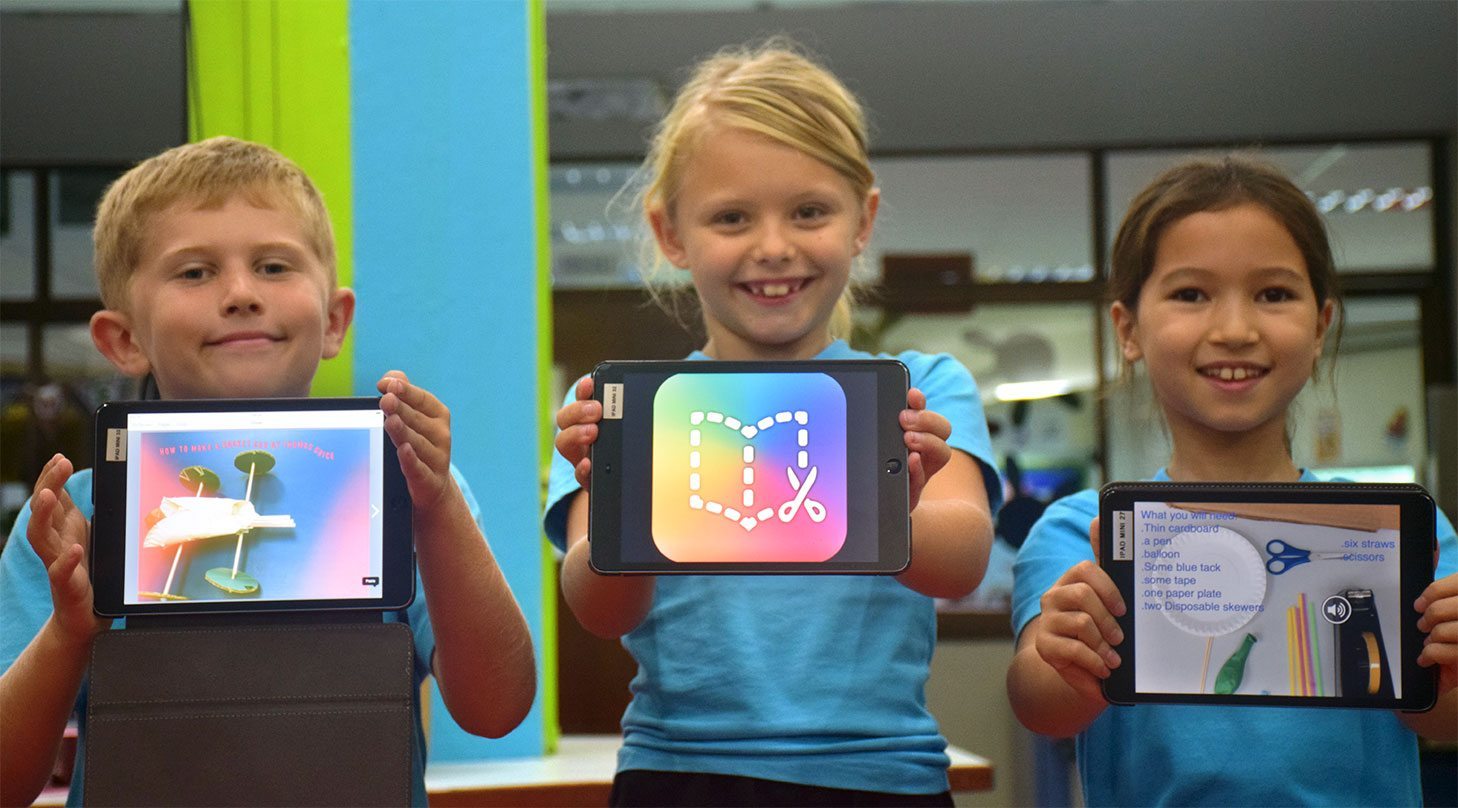 You may also want to look at example books that other students have made:
Focus on taking current projects that students have been working on and getting them to create a book - a digital version of what they may have done in an exercise book had they been in school! This could be a journal, a report, a story retell, poetry - you name it. Have students write but also record their voice, add video and images to their books and be as creative as possible.
Work collaboratively
Take advantage of your free real-time collaboration upgrade by setting tasks that involve students working on the same book at the same time. This could be a class book that you've been working on already, or if you're looking for ideas, why not compose a daily journal so students can keep tabs on what everyone else has been doing each day? Or you could take part in the latest #TWIMA (The World is My Audience) project with Jon Smith. The current project is 'Traditions', and details can be found in this Google Doc.
Keep good communication
Student books will appear directly on your bookshelf, so there's no need for students to go through a complicated turn-in procedure. (Tip: you can decide whether or not students can see each other's books).
Communicate with your students by recording audio hotspots with feedback on their work to correct and guide them.
Boost motivation by sharing work
As kids work on their books from the comfort of their home, help them feel even more motivated and engaged by sharing their books beyond your library. You can publish individual books (or even a whole library) online with ease - showcase great work on your class blog or school website, on social media and beyond. Students will be even more engaged if they know the books they are creating will be seen by a wide audience. Everyone loves to be a published author!
Share your ideas
Do you have any other ideas for activities or lesson plans that work well for remote learners? Please share your ideas in the comments below so the whole community can benefit. Thanks!

Dan Kemp is the Marketing Director and has been working here since 2013. One of Dan's favourite jobs is hearing the stories of how Book Creator is used to bring joy to classrooms all over the world, and he happily retells these stories on these pages!