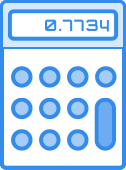 There are some very creative math teachers out there. Book Creator offers a perfect platform for creating your own textbooks, app smashing other math apps, or simply demonstrating learning.
13 Math Projects for Book Creator
This book includes 13 math projects that you can use in your classroom, each one tied to the Common Core standards and spanning each grade level. These projects can be easily modified to meet your teaching styles. Students can engage in any of the projects individually or collaboratively.
Increasing Writing in Math with Book Creator
Learn how to encourage and support writing in the math classroom.
Math class + Book Creator = fully engaged students! Find ideas for your classroom using the filters and search below.