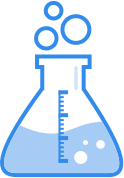 Students in the science classroom are exploring and interacting with ideas in exciting ways. Book Creator is the perfect tool to help them capture every element of their learning and share it with the world.
15 Science projects for Book Creator classrooms
Dr. Monica Burns draws on her experience of classroom teaching in New York, and her expertise as a fully fledged Book Creator Ambassador, to bring 15 easy-to-implement ideas for your science projects.
Project Ideas for the Science Classroom
Learn how Book Creator can be used to publish student projects in science.
Hypothesis: by browsing the library of resources below, you'll find a lesson idea that will add chemistry to your science class!