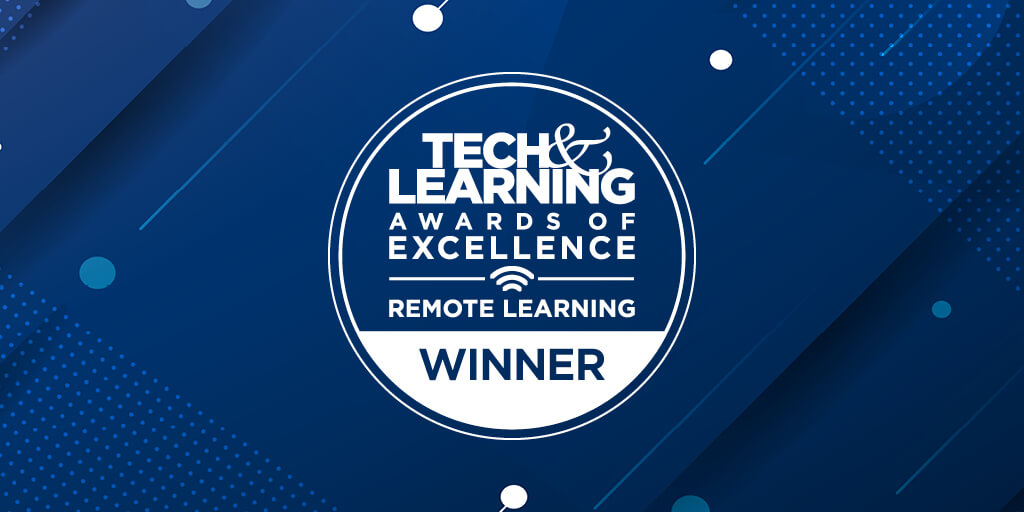 We are delighted to learn that Book Creator has been chosen as one of the best remote and blended learning tools of 2021 by Tech & Learning. This is great recognition for our efforts to support teachers during 2020 when lockdowns started to come into effect around the world.
"Despite the many challenges schools have had to face this past year, technology continues to be one of the key drivers for innovation. The winning products recognized here have supported continuous instruction throughout the pandemic, and we expect this momentum to continue into next year and beyond."Christine Weiser, Tech & Learning Group Publisher
Remote learning - how we responded
At the beginning of March 2020 we all faced an unprecedented time. Schools began to close, and suddenly everyone everywhere had to adapt to a new way of learning. Likewise, our office closed and we were suddenly all working remotely!  We initially saw a huge surge in the number of teachers signing up to Book Creator, and our engineering team had to work really hard to make sure that we could cope with the extra demand (unlike many other online tools, Book Creator experienced no downtime during lockdown!).
Free collaboration upgrade
Our real-time collaboration feature inside Book Creator is a premium feature. We gave everyone an extended trial, making it available for 90 days instead of the 14-day trial originally available.
And in fact we extended that for anyone who asked for it. This meant students could work together even if they couldn't physically be together.
Guidance for home learning
It became clear that the scramble to switch to home learning was causing stress to parents and teachers alike. We tried to make the process as smooth as possible and were quick to publish a set of clear instructions to get started.
Daily webinars
Our Teacher Success Manager, Jon Smith, estimates that he delivered close to 500 webinars over the course of 2020! We started delivering daily webinars on getting started with Book Creator, home learning, remote learning, and family-friendly projects. We also worked with our Ambassadors so these subjects were covered in other languages, such as 'Aprendiendo a Distancia con Book Creator'.
Ideas and inspiration
In some ways, there was an amazing sense of everyone being "in it together" in the early days of the pandemic. We saw some amazing examples of Book Creator being used from home and began collating them on our support for schools web page, alongside our own resources and ideas, which we later turned into a full remote learning hub on our website at bookcreator.com/remote-learning.

Dan Kemp is the Marketing Director and has been working here since 2013. One of Dan's favourite jobs is hearing the stories of how Book Creator is used to bring joy to classrooms all over the world, and he happily retells these stories on these pages!