Technology Coach Chris Loat shares his ideas on how Book Creator can be used effectively in the classroom.
Book Creator is a versatile and intuitively set-up app that allows students to easily create digital content in a variety of ways. In Richmond, teachers have used their iPads and Book Creator to publish ebooks on a variety of topics and in a variety of genres. Below are some ideas for using Book Creator in your classroom.
1. 'How to…'  books
Kirsten Wallace at Steves Elementary first taught a series of lessons on procedural writing to her grade 5 class. After learning the skills required for procedural writing, the students used Book Creator on the iPad to explain 'How To Tie a Shoe'.
Each student wrote about this topic and explained the process with text, photos, audio recordings, and video. The ebooks were shared with their little buddies in grade 1 (a true test of if their explanations were clear!).
The next assignment was to explain the steps to their Science experiment for the annual district Science Jam event. Again, the students used Book Creator to write, verbally explain, and show with photos/videos the series of steps for their Science experiment. Students used the performance standards (adapted to student language) to self-evaluate their assignment on 'How To Tie a Shoe' and then made changes to improve their work.
Using Book Creator allowed for easy edits to the digital work the kids had completed so far. These same criteria were used to self-assess their Science experiment procedures and make changes along the way.
2. Collaborative books
Sandy Sanderson and Susan Fawcus at Kingswood Elementary used Book Creator to make a collaborative ABC book on Ancient China, their theme for Social Studies.
Each student was given a letter of the alphabet and came up with an idea that started with their letter and connected to Ancient China. Students researched the topic and presented their information on one page in Book Creator.
The pages contained text, images, audio explanations and videos. Some students created their own videos with the animation app NFB Pixstop or by filming themselves with the iPad camera, and then embedded them into their page.
When their page was done, students emailed their work to the teacher who collated all pages into one book.
Sentence starters
Another idea for a collaborative book is to give primary students a sentence starter to complete (e.g. One spooky night, I saw…). Students made a page in Book Creator and wrote their completed sentence on the page.
They then illustrated their sentence with a drawing app (e.g. Doodle Buddy or Drawing Box). After the drawing was finished, students saved it to their camera roll on the iPad and then placed it on the Book Creator page. When the page was finished, students emailed it to their teacher who collated the pages into one book.
3. Non-fiction books
Sonya O'Neill at Steveston London Secondary had her Spanish 9 students learn about a Spanish speaking country by researching the country and then making an ebook.
Students were asked to incorporate Spanish on each page, and since the audio function in Book Creator is easy to incorporate, it was a favourite among the students to complete this part of the criteria. Other students also filmed themselves speaking Spanish and included these videos in their books.
At the end of the project, students did a presentation about their country by sharing the book on a flat screen TV.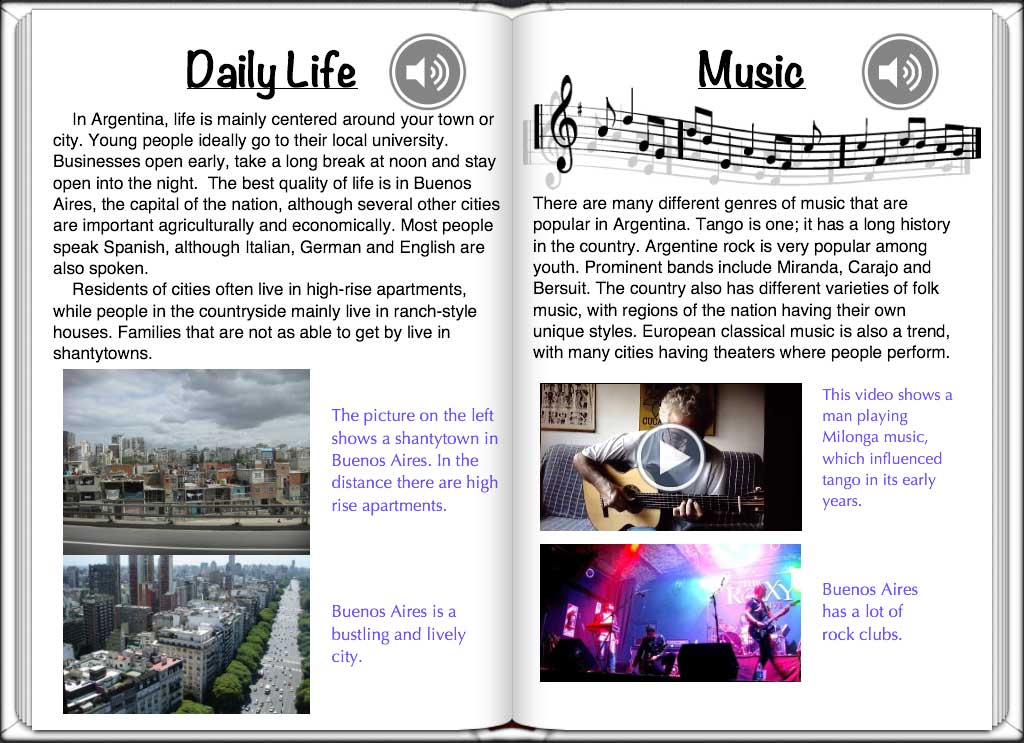 4. Photo books
When she taught at Blair Elementary, Janice Novakowski would take photographs during walking field trips and would make photo books for the class to reflect on the following day.
Using Book Creator, she would present each photo on its own page, along with a simple sentence for the Gr. 1 students to read. Since the iPads were set to automatically sync books, the book could be put on all 30 iPads for each student to see.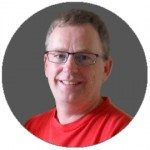 Chris Loat has taught for 16 years between grades 2-7, and recently moved to the district board office in Richmond, Canada, as a teacher consultant for the integration of technology.