Unleash student creativity
Give students a blank canvas and a simple set of tools and see how Book Creator can be used in any subject.
Book Creator sits atop my list of the best educational apps. I've used Book Creator with learners of all ages, from kindergarten to adults. Its simplicity is refreshing.Tony Vincent, Learning in Hand
Resources
Check out our expansive range of case studies, tips and tutorials for Book Creator.
Get support
The Book Creator team are ready to answer your questions. Or maybe you'll find what you're looking for in our User Guides?
#BookCreator chat
Join in our regular Twitter chats to share ideas and tips with fellow educators.
Find an Ambassador
We have a network of Book Creator Ambassadors around the world, who would be willing to offer advice and provide inspiration!
My students are each creating a resource that will be available for download across the world. This is authentic learning at its best. My students have a voice.Jane Ross, Apple Distinguished Educator
Create and collaborate
Use the combine books feature to collaborate between students, classes, or countries!
Collaboration case studies
Ongoing project where schools around the world contribute to a themed book.
Collaboration across ages and subjects, using a variety of apps.
Cultural exchange between schools in Chicago and Iceland.
163 page poetry collaboration. 35 classes from 22 states/countries worldwide.
Book Creator has provided such a user-friendly platform. Students' ability to create and share audio and visual content truly engages "student voice and choice" in math class!Cathy Yenca, Middle School Mathematics Teacher
Combine with your favourite apps
Teachers often use Book Creator as the last step in their "app-smashing" to showcase student work.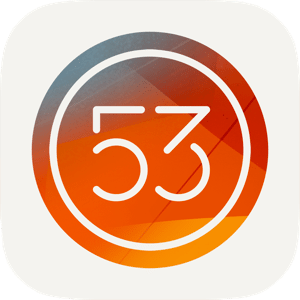 What Book Creator has enabled my special needs students to do goes beyond anything that was previously possible.Mathiey Marunczyn, Special Education Teacher
Book Creator and the SAMR model
Read this real-life example of how Book Creator was used to move beyond Substitution to Modification on the SAMR model.
The importance of the blank canvas
In schools, the work produced by learners needs to be a reflection of their ideas, effort, creativity, imagination, focus and hard work. The best apps are not prescriptive, but allow freedom.
Making the case to upgrade
Teacher David Dulberger shares his research and insight from the position paper he presented to his school, to convince them to upgrade from the free to the full version of Book Creator.
Book Creator is one of the most powerful tools I've seen to help turn reading and writing into a fun, collaborative project, that even kids who struggle will just love doing.
Vicki Davis, @CoolCatTeacher
My students wanted to know if they could show another class how to create their own books. What a great way for all of my students to have an opportunity to be a leader.
Kristi Meeuwse, iTeach with iPads
Book Creator is one of those versatile apps that proves that it is NOT about technology, but what you can DO WITH technology. It is a tool that embodies the idea of how we can use technology to amplify teaching and learning.
Silvia Tolisano, @langwitches
Book Creator features as one of my top apps for learning and provides a brilliant platform for this on so many different devices. It's simple to use, impacts on learning, has links to literacy – what's not to love?
Mark Anderson, @ICTEvangelist